Announcement Regarding Infinite Campus Portal Access for Parents
ATTENTION PARENTS: Parent account information will be sent via email to the parent email accounts. If you have not provided an email address to your student's school, you will not get this important information. Please send your email address to the school if you have not done so.
---
Mission Statement
The mission of Monroe County Achievement Center is to provide a learning environment that embodies academic instruction, social development and community partnership, while affording each student the opportunity to develop the skills needed to earn a diploma and become productive citizens in our community and society at large.
Vision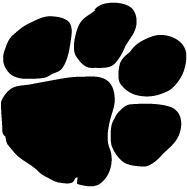 The vision of Monroe County Achievement Center is to instill in our students a strong work ethic, as well as academic and social skills applicable to becoming a successful member of a society.
Our Beliefs
We believe education is a shared responsibilty involving a relationship amongst students, parents, teachers, and community.
We believe students' learning, attendance, and behavior improve when they are actively engaged in meaningful work.